Lydia's Story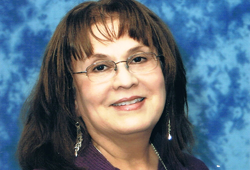 Lydia's walk of faith began when she was seven years old. She learned about the Lord as a child, walked her own way for a time and finally, at the age of 42, gave her heart and life to Him. As part of her walk with the Lord, Lydia listened to American Family Radio where she first heard about the opportunity to donate to the American Family Association (AFA) from AFA Talk Network's program, Financial Issues, with Dan Celia. She felt led of the Lord to donate to AFA through a charitable gift annuity option but her financial advisor at the time discouraged her and recommended she not follow through.

In her heart, Lydia knew she wanted to follow through with a charitable gift annuity. She wanted to help AFA keep fighting the good fight and proclaiming the truth, so she got in touch with AFA Foundation and enjoyed working with Diane O'Neal whose professional and kind manner impressed her.

Lydia encourages those who are considering a charitable gift annuity to pray about it and follow the Lord's lead.