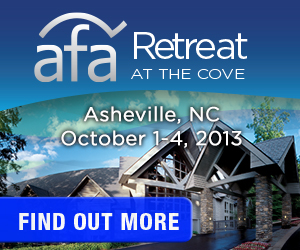 Tuesday May 21, 2013
Washington News
Tax Season Opens New Year
The IRS announced that the filing date for this year will be April 17th. Normally, income tax returns are due on April 15th. But this year the 15th is a Sunday. April 16th is Emancipation Day, a holiday for the District of Columbia. Therefore, the filing date for tax returns this year will be April 17, 2012.
IRS Commissioner Doug Schulman noted, "At the IRS, we're working hard to make the process of filing your taxes as quick and easy as possible. Providing quality service is one of our top priorities. It not only reduces the burden on taxpayers, but also helps in filing an accurate return right from the start."
The IRS will start accepting eFile returns on January 17. The IRS Free File Program will also be effective on that date. Taxpayers with incomes of $57,000 or less may use the online Free File method. On www.irs.gov there is information about Free File and online filing of tax returns.
Smartphone users will again have available IRS2Go, the application that lets taxpayers check on their refund. Apple iPhone users may use the App Store and Android Smartphone users may use Marketplace to download the free app. Users will appreciate the "Where's my refund" feature of IRS2Go.
There are also other levels of assistance available. Taxpayers with incomes of $50,000 or less may use the Volunteer Income Tax Assistance Program. Those over age 60 may use Tax Counseling for the Elderly. Information on these programs is available at
www.irs.gov
.
Save Taxes with These 2011 Changes
In an information letter, the IRS outlined seven specific changes in the 2011 law that will be useful to taxpayers filing their tax returns this year. Some of the 2011 tax law changes may reduce your taxes.
1. Energy Credits
– The energy credit was reduced from the $1,500 limit for 2010 to a maximum of $500 for 2011. Up to 10% of qualified expenditures for high-efficiency heating and air conditioning systems, water heaters, biomass stoves, energy-efficient windows and doors and other energy improvements will qualify. The 2011 limit is $500. This credit is reduced by previously-taken energy credits and will generally be available for taxpayers who made their first energy improvements in 2011.
2. 2008 Homebuyer Credits
– Some purchasers of new homes in 2008 qualified for a first-time homebuyer credit. The credit was essentially an interest-free loan to be paid back over 15 years. For these taxpayers, the second repayment of the credit amount will apply for 2011.
3. Capital Gains and Losses
– Previously, capital gains and losses were recorded on Schedule D. There is a new Form 8949 to report gains and losses. Schedule D will still be used for a summary of capital gains and losses.
4. Roth Conversions
– Those individuals who converted a traditional IRA to a Roth IRA in 2011 must report their taxable income. In previous years, only half of the income was reported each year for two years. However, for 2011 conversions the full amount is reportable.
5. Standard Mileage Rates
– The standard mileage rates changed on July 1 for business use, medical travel, moving or charitable services. For the first half of 2011, the rates are business travel at 51 cents, medical and moving travel at 19 cents, and charitable travel at 14 cents per mile. For July 1 through the end of the year, business travel is 55.5 cents, medical and moving travel at 23.5 cents and charitable travel remains 14 cents per mile.
6. Alternative Minimum Tax Exemption
– The AMT exemption for 2011 will be $74,450 for a married couple, $37,225 for married persons filing separately and $48,450 for single person or heads of household.
7. Health Insurance
– Generally, self employed persons who operate a small business will qualify for deduction of health insurance premiums.
Published January 6, 2012
Previous Articles
$1 Trillion Budget Avoids Shutdown